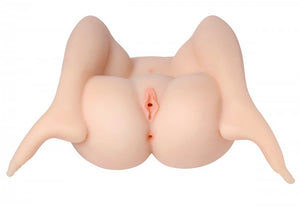 No. 1 is the most important. You heard it before because it is scientifically proven, Sleep. Not to much of course but 7-8 hours of sleep every night. Getting proper rest nightly will help heal and repair the body. Next, make sure you are eating a well balanced diet. You don't have to become a health food fanatic but make sure your incorporating foods from the basic food groups daily. If you like fruits then make sure you're eating lots of them daily. Remember fruits and vegetables have the same amount of nutrients so don't convince yourself since you don't...
---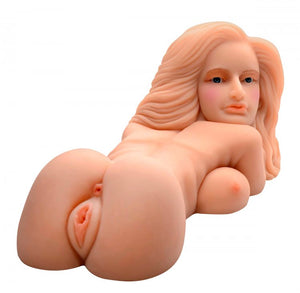 Whether you pride yourself on being an expert or a novice on male sex toys. I just wanted to give you my thoughts on a few toys for men. Now, you probably won't find this to be a revelation but word has it that men like to masturbate. Whether it is because they are feeling horny or just because they want to relieve some stress men masturbate. It is a thing we do. When a new male pleasure product hits the market with claims to help men blow their load you can be sure even the most skeptical man is...
---
• Editor's Pick • New Product Update • Store News!
Introducing The Master Series Obedience Sex Bench w/Restraints. The ultimate Bondage Sex Furniture that will add excitement to any bedroom. No, you're not weird because you fantasize about Bondage Play and if you believe that you need to banish that attitude, right now! Listen, celebrities their talent aside are just like you and me. The only difference is they just happen to be rich and famous. And yes, they too have desires and fantasies like everyone else. To demonstrate this I've found a buzz-worthy news blurb that chronicles two well-known folks who were caught carrying into their residence an Obedience...
---
PleasureYouPleasureMe.com has been featured and given the thumbs up in the following media outlets!
---
Can anyone tell me about the website PleasureYouPleasureMe.com? It states that it markets strategically crafted male masturbation devices. The website looks legitimate but can I trust them? In a word, yes. The website was built by a dear man who began his online career selling discontinued yet still in-demand cosmetics on eBay. Now you're probably wondering what does cosmetics have to do with sex toys? After peddling cosmetics successfully for many years he experienced a sudden drop in sales, products were not selling as briskly as they did in the past. Feeling frantic he knew he had to act quickly....